Caveat Emptor:  Let the Buyer Beware!  Wouldn't you think twice before opening this door?  Boy did the red flags go up regarding a site that showed up on my social media page today.
Stay with me on this.  Here is the set-up:  A headline appears on your social media feed for using tele-medicine for weight loss…
which opens to a write up about how good using tele-medicine is which…
Then has a link that references a legitimate study by the medical community which you can read…
So you do and it does look like a legitimate medical report.  (* See Note Below)…
and coming back to their pitch, they confidently say their doctors will be with you every step of the way.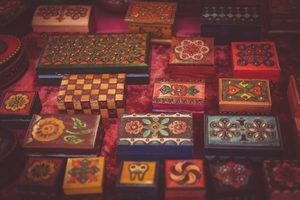 But when you do a little research it reveals a Pandora's Box.
Things go downhill fast when you open all their many disclaimer doors and boxes and read all the alarming fine print located all over the site:
–and yes, you are responsible to find them, read them all, then agree to all.
Yikes!   I don't think so…I could have named this blog post:
"When an online company wants to use its physicians to treat you but clearly states it is not the same as seeing a real doctor in person."
There were so many disclaimers on this site I lost count.  Here are some of them:
The annoying things:
1).  They make it very hard to find the fine print which is in multiple locations spread all over their site.
2).  They annoy and distract you with their chat window.  It comes up again and again no matter how many times you close it.  It seems they want you to chat and not read the real stuff.
3).  Then pop-ups keep showing up to sell vitamins and other sorts of "health foods".
4).  They say they will advertise to you on Third Party Websites after you start your service with them.
5).  They say they will share your "cookie" information with other Third-Party services who will also then start placing ads to you on whatever platform they can find you.
Now for the real issues and your health:
6).  In the initial disclaimer which I found at the bottom of the home page, they say you should not start any diet program without first consulting your primary doctor!
Then why do this online thing when you should first consult your primary care physician?  Just use a local doctor, local services.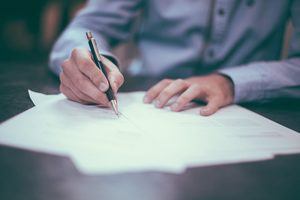 7).  The next thing facing you to use their services, you have a TON of paperwork to fill out with ALL your health information including a HIPPA form.
Of a critical note regarding your privacy and HIPPA, once you sign it over to them, in the fine print they are allowed to disclose your information to others.
Of course you shouldn't want it disclosed!
8).  They plainly state you will not have an in person meeting with a real physician and therefore if you have a medical condition that needs immediate treatment, it might be missed!
9).  They next describe how you are solely responsible to "seek medical attention in a timely manner" if you start suffering from the medications they have been prescribing.
Summary.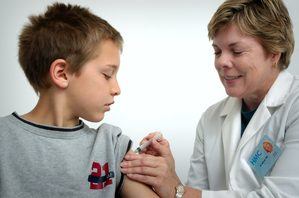 I think you get the idea.  Now am I against tele-medicine?  No.  I have a primary doctor who has seen me and kept records on me.
To use tele-medicine to initiate a conversation is fine.  If it leads to an in house appointment, that is fine.
My point of this post is, "caveat emptor", let the buyer beware!  Read the fine print.  It may be tedious, but your health is at stake and you need to make wise choices.
* Note:  Here is the link the online weight loss company referenced about tele-medicine.  Click Here to read it, then come back here to read the next paragraph.
This legitimate study was published was 22 years ago in 1998.  It does not specifically say anything about doing weight loss via tele-medicine.   But once you finish reading the credible link and then go back to the weight loss site, DO NOT drop your guard!
10).  Don't assume all is OK because they cited a scientific article.  You must keep digging and really check them out.
In general, when I am reading pitches on social media and I find a couple of disclaimers like the ones I cited above (1 – 9), I just hit "Click" and move on because they are not worth my time, nor especially my health!
Enjoy!    TK.    (05/16/20 – 30).
Journaling Jokes: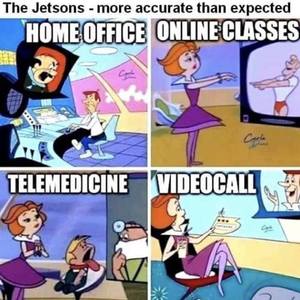 Click to see the fun opening credits for the show!
Door Photo by Tyler Nix.  Unsplash.    Boxes Photo by Clem Onojeghuo, Unsplash.  Paperwork Photo by Scott Graham, Unsplash.  Doctor photo by CDC, Unsplash.