"A new YouGov survey has some surprising news when it comes to releasing endorphins:
It turns out British adults experience a natural high from exercise in only 9 minutes and 44 seconds,"
…writes Annie Simon in this Independent article.
Women achieve endorphins release faster than men, younger faster than older, but it's only a few minutes difference between all groups.
What does this mean?
This finding may help those who have a tough time getting motivated. It can be hard to get off the couch or out of bed to do a workout…
But the benefits are quick if you do!
Your mindset full of do-nothing cobwebs gets cleared out fast when the endorphins show up.  I was so glad to find this article, because it confirms what I had already figured out
My daily 30 minute A.M. Endorphin workout that I use does just that:
10 minutes of brisk aerobics.  5 minutes of flexing.  15 minutes with weights.
All while listening to an encouraging message, or music, or a video stimulating my mind.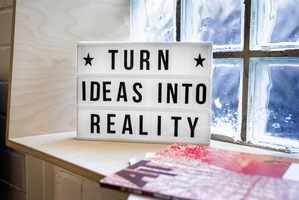 They last all day long too!
Creativity shows up ready to go.  As does humor, well-being, fun!  Difficult projects are MUCH easier to conquer.
The challenge of getting things done is enjoyable.
You do not have to run a marathon to release and enjoy Endorphins all day long!
Please Click Here to read the full article.
…Note:  There are maintainers all over the world!  I like to look up an article's location and see places I have never seen or been before.
Today's location is London, England.   Click Here to learn more about it.
Never been there, but there are a lot of familiar landmarks I have seen time and again.
Enjoy!  TK.  (04/26/20 – 10).
Journaling Jokes: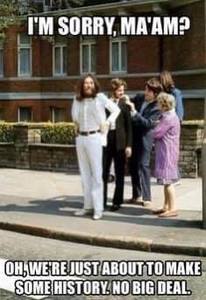 Story by Annie Simone for the Independent.
Exercise photo by Anupam Mahapatra, Unsplash.
Ideas photo by Mika Baumeister, Unsplash.